EXCHANGOR CASH RECYCLING MACHINES
In pursuit of more efficiency, staff need to be free from time-consuming cash-handling. With easy-to-use cash recyclers, you can speed up checkouts, remove human error and secure and track your cash flow with the best the industry has to offer.
EXCHANGOR SOLUTIONS
To ensure you get the most out of your recycling solution, you and your staff will receive thorough training at one of our training centres or at a location that suits you. Plus, we'll provide you with customised training and operating manuals to meet your business's specific requirements.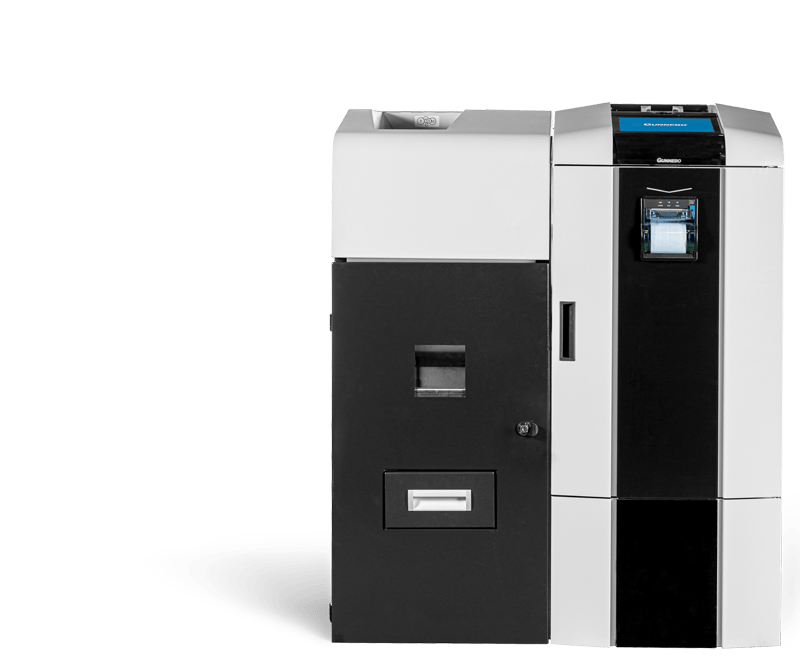 EXCHANGOR STANDARD FEATURES
Increased customer satisfaction through faster processes
Improved client queue management and teller efficiencies
Increased control and reduction of errors or shortages
Simplified staff training and recruitment
Faster opening and closing processes
End-of-day reporting to transactional level at the push of a button
Simple and secure maintenance
Real-time access to a 24-hour web portal reflecting all Teller contents and transactional information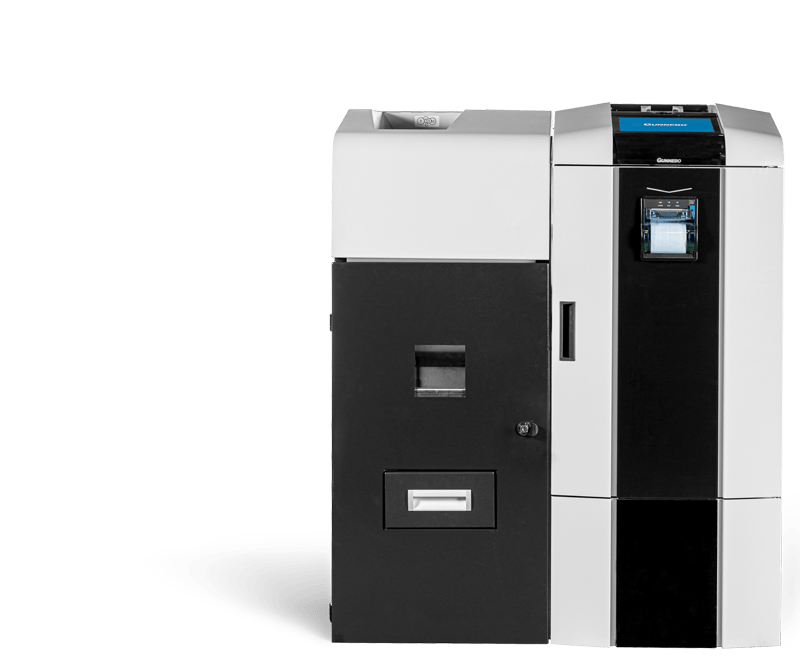 01
Exchangor Teller
EXCHANGOR TELLER
We worked with all kinds of retailers to develop a revolutionary secure cash processing system that integrates with your current point-of-sale system.
Smooth integration with existing point-of-sale systems
Versatile checkout configuration options
Change delivered in 4 - 9 seconds regardless of the number of notes or coins
Insurance cover from point-of-sale until funds reflect in your bank account
Reduce the need for daily float adjustments and cash-ups
Easy and simple for staff to use
Exchangor Chequer Plus
EXCHANGOR CHEQUER PLUS
The trend towards self-service convenience is also affecting the entertainment and banking sectors. To stay competitive, you have to reduce the amount of staff and the size of branches. We developed a solution that does both. While reducing the cost of cash-in-transit pick-ups and the risk of keeping cash on-site.
Improved cash processing efficiency
Reduce the cost of cash management
17 000 ATM quality note capacity
30 000 coin capacity
Validate 600 notes per minute
Recycle up to 8 different denominations
Easy and simple to use
Enquire Now
Speak to one of our experts about which Exchangor device best suits your needs. Or schedule a demonstration at our facility to see what end-to-end cash management and checkout systems can do for your business.
Memberships and Accreditations