Does Your Business Need A Banknote Disinfection Cabinet?
E. coli and bacteria are present on most banknotes and can survive on documents. Some countries have made disinfection of notes compulsory. The Deposita Banknote Disinfection Cabinet provides 360° detoxification coverage for thorough disinfection of all banknotes and documents. Reduce the risk of infection for staff and customers from viruses and bacteria that survive on cash and documents.
The disinfection system uses an intense UV lamp and ozone to destroy viruses and bacteria's DNA structure within an hour. The disinfection is highly efficient, reducing bacteria and viruses on the surface of notes by 99.99%. Ozone (O3) is created when you expose diatomic oxygen (O2) to ultraviolet (UV) light. Ozone is a naturally powerful oxidising and disinfecting agent.
Ozone breaks the chemical bonds of organic compounds. This process facilitates disinfection by disrupting and breaking down cell walls, exposing the cell's contents to further disinfecting. Ozone destroys all common bacteria, viruses, moulds, cysts and parasites, leaving no residue or odour.
DOWNLOAD BROCHURE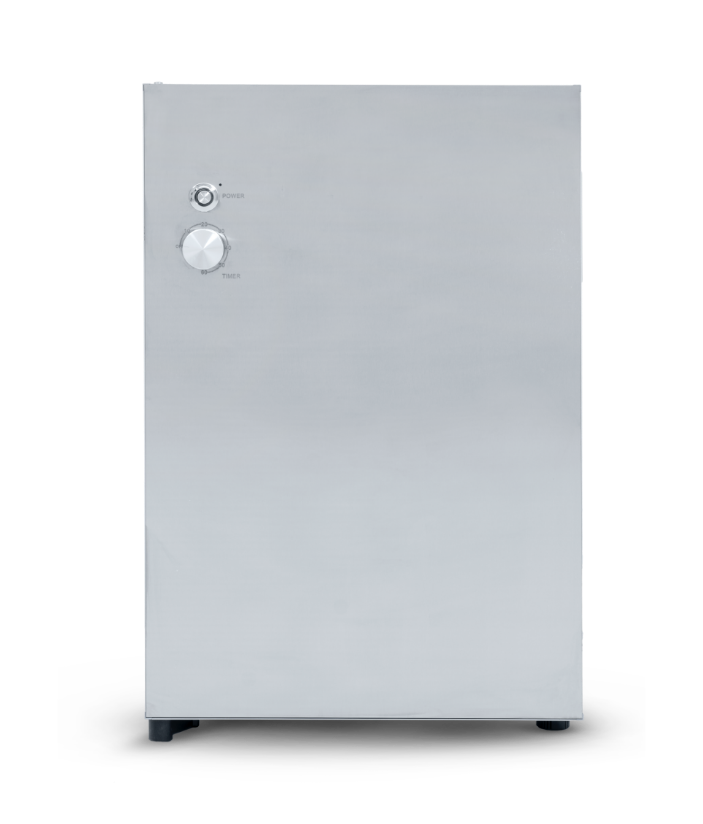 Reduces bacteria and viruses on the surface of notes and documents by 99.99%
Equipped with an intense UV lamp UV intensity GB19258
UV and Ozone disinfection
Sterilise notes and documents in 60 minutes
Disinfection Timer
Sturdy, secure construction
Stainless Steel Housing
01
Easy To Use Disinfection Unit
STEP ONE:
Place the cash or documents to be sterilised in the sterilising layer.
STEP two:
Power on the cabinet.
STEP three:
Start the disinfection process.
STEP four:
Wait for the cabinet to signal when the disinfection is complete.
STEP five:
After 20 minutes, you can open and remove disinfected cash or documents from the cabinet.
02
Benefits of a Disinfection Unit
Destroys viruses and bacteria within an hour
Reduce bacteria and viruses on the surface of notes by 99.99%
Easily and quickly ensure the safety of staff and customers
03
Enquire Now
Speak to one of our experts about customising a disinfection unit for your business today.
Memberships and Accreditations